Attention MOMS and the people who love them! Hurry to sign up for our Ultimate Mother's Day Giveaway. Win $675 in gift certificates from Jyl Craven Hair Design, Advanced Aesthetic Surgery, Advanced Skin Care, Century House Tavern and Key's Jewelry! Win the Ultimate Mothers Day Treat here!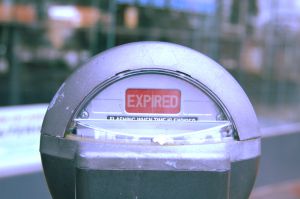 Spring Cleaning: The Shelf Lives of Shampoo and Conditioner
Are you using expired hair care products and don't even know it? Now that the weather is turning warm (finally!) it's time to start thinking about throwing away some of those out dated beauty products you've collected from seasons past. That doesn't just include papers, dust bunnies and fast food leftovers in the fridge; it also includes things in your bathroom such as old shampoo and conditioner bottles.
Didn't know these products could expire? You're not alone, actually. It doesn't help the FDA doesn't make manufacturers label their products with expiration dates which means the whole process is voluntary.
Harming Your Hair & Scalp
According to the FDA website, they only look at cosmetics to see if there are color additives and if the product does what the label says. Does the shampoo de-frizz hair? Yes. What if that same product goes bad the day after you buy it? You may be out of luck, that's under the FDA's umbrella. It's entirely up to the manufacturer to include an expiration date.
But is it really that dire? What can bad product actually do to you? At the very least you're applying product to your hair that does absolute nothing. Over time the actual product becomes less effective and won't perform as intended.  For example, de-frizzing shampoo will do little to nothing for fixing the frizzies if the product is four years old.
A worst case scenario is using the offending product on your hair and scalp and risking possible infection. Product goes bad due to contact with human skin and drops of water. Over time as the product deteriorates harmful bacteria gets into the bottle.  To maximize the product's life keep in mind to keep your fingers out.  There's less risk of bacterial contamination that way.
How to Check & Extending Life
So if there's no mandatory labeling on bottles, how are you supposed to know if the product is actually bad? Extremely expired bottles of shampoo and conditioner typically smell funny or even acrid and feel funny between your fingers. However, they tend to go bad before strange smells come about.
Always check to see if there is an expiration date on the bottle. The expiration symbol will typically be located near the products UPC and will display the drawing of a little container with a number inside of it, like 6, 8, or 12. That means you have 6, 8, or 12 months of use after you open the bottle, double that if you don't touch it.
If there's no label, a good rule is to keep unopened bottles for no more than three years and an opened bottle for at most 18 months.  Anything after that you may be pushing your luck! You may find some product doesn't necessarily follow these rules, so it may be helpful to keep an "expiration journal" for your favorites so you know when they tend to go bad.
Keep in mind this salubrious practice is mostly  for your typical shampoo and conditioner products. If you use "natural" versions the rules are quite different. This is because regular hair care products have additives and preservatives included to help extend their lives. Natural products forego these rules which means you have to keep a sharp eye (and nose) out.
As for extending products' life, try to buy items that are in spray containers or tubes. The less chance oxygen or water droplets have to get inside to hurt the product the longer your stuff will last. Although you may be tempted to add water or other chemicals to your product, do not do so unless the manufacturer says to. Also, store them in cool, dark places when you're not using them as constant light might further the deterioration process along.
Hopefully all this doesn't scare you away from your favorite shampoos and conditioners. It just pays to know a little more about some of your beloved hair care products. Now you can be sure your hair will have the protection it needs all year long!
Are you guilty of storing some old, expired and useless hair care products? Come on into the salon and we'll get you set up with brand new stuff!