The best hairstyles for busy women are the ones that make you feel fabulous! There's never been a better time to feel fabulous than right now. But for many of us here in Woodstock, our hectic schedules often get in the way of us experiencing the things that help us feel our best. Giving attention to your job, family, friends (and everything else that fits into your day), there seems to be very little time left to give attention to your hair. If only there was a way to achieve balance between lifestyle and hairstyle, life would be so much sweeter.
Priceless is the hairstyle that doesn't slow you down but allows you to maximize your day while looking your best.   While the idea may seem simple, a great haircut that's easy to style can add precious minutes back into your day. So if you want a hairstyle that compliments your sedulous self, try one of these three hairstyles that are best for busy women.
The Best Hairstyles for Busy Women
Regardless of your age, here are the three best hairstyles for busy women. It doesn't matter if you are a hard-working professional, an on-the-go mom, or an active in retirement thrill seeker. Each hairstyle offers a stunning balance between style and sensibility. These hairstyles are timeless and you can make them fit into any look– no matter who you are! So regardless of your preference in length, here's our favorite looks to compliment your busy lifestyle. Are you ready to schedule an appointment? Book an appointment online or call our Woodstock area salon at (770) 345-9411
#1 Long Swinging Locks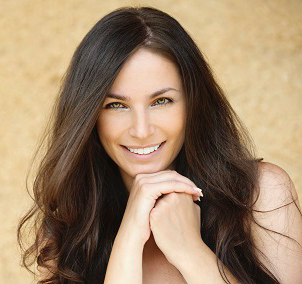 If you are on the go, feel free to wear your long hair down. If you're wearing your hair long, then do so with charm. Long hair looks best when the density is thick giving the hair a full healthy look. However, if your hair lacks density, concave layers may be needed to create enhanced body and movement. With carefully placed layers, including some face framing, this hairstyle will appear fuller and naturally swing with movement. For a dramatic effect, add a straight across fringe or for a softer appearance opt for a side swept fringe. To really show some panache, add a quick spritz of shine spray like Kerastase Eau de Vagues to your finished look.
#2 Medium Tousled Bob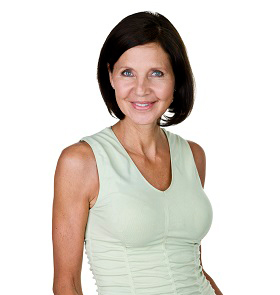 Busy, professional women look great with this hairstyle. The bob hairstyle is a timeless look that can vary in length from just below the ear to just above the shoulders. The beauty of the bob lies in the variety of styling options. For a classic style, use a smoothing cream or elixir to create a look that's sleek and straight. Elixir Ultime from Kerastase is an excellent choice for helping control frizz and provide a smooth finish to your style.   If your preference is fun and edgy, then wear this look tousled and wavy by using a mousse or texture spray such as Shu Uemura Texture Wave. If you have fine to medium density hair, don't worry, by applying root lifting spray before you style, you can still achieve any of these voguish look.
#3 Short Pixie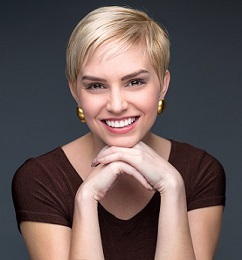 Being busy, trendy, and looking good has never been easier. If you want a style makes you feel as ebullient as a new pair of shoes, try a short pixie cut. A short pixie hairstyle is a fabulous look that demands attention and can be worn by women of any age. The beauty of this style is that it works with most all hair textures and really defines the face shape. Sure, not everyone wants short hair. But if you're looking for something that's quick and easy to style, there's no better option. While most hairstyles demand multiple products to create the desired look, not the pixie. Either a pomade like Shape Paste from Shu Uemura  or styling wax such as Shu Uemura's Master Wax is all you need for this wash and wear style.
Are you a busy woman? Get the best hair style in Woodstock, GA.
Helping you find the best hairstyle that enriches your daily routine is what the hairstylists at Jyl Craven Hair Design near Woodstock, Georgia do every day. Long, medium or short, regardless of your preference in length, the highly trained hairdressers at this Woodstock area hair salon can offer you options to compliment your busy self.
It's true, our lives are all filled with careers, kids, parents, and endless errands. With all the responsibilities, feeling our best is sometimes an emotion ignored. But despite these circumstances, and our routines, we deserve to always look our best.  So if you consider yourself a busy women, the next time you're in the salon, you may want to consider one of our three best hairstyles. You can get free consultation at our salon and we will help you choose the best hairstyle for your lifestyle. Are you due for an appointment? Book an
appointment online
or call our Woodstock area salon at
(770) 345-9411 
We're excited to help you get on track to help your hair fit into your life with less frustration and less hassle.
What to Expect from the Best Hair Salon near Woodstock, GA
At the best hair Salon near Woodstock, GA you can expect to receive first class service and attention to what you need. When you come in, appointment or not, you'll be greeted by warm smiling receptionists. If your stylist isn't already ready to see you, you'll relax in our waiting area where you can take a peek at our stylists hard at work.Our experts at Jyl Craven Hair design want to make sure you get the experience you deserve wether you're getting a new haircut, color, or hair treatment. Our first time guests also get a special offer as a welcome gift. You can consult with a stylist to figure out exactly what you want in your new look.
If you are looking for a new hair color, you can review our color books with hair samples that show all the nuances of color shades, the hairdresser will assess details like your hair texture, strand length and density. If you're looking to change-up your hair style, our stylists will take the time to understand what you want and make sure your vision becomes a reality. After you're done with your appointment, we'll give you further tips on taking care of your fresh new look and anything else you're curious about. We might even snap your picture to give our other stylists something to aspire to.
We're waiting to welcome you to our salon. We guarantee that we'll make you feel at home right before we make you feel fabulous. We're here for you and your hair and we'll do anything to make both happy! We believe that everyone should feel confident in the way they look and we strive to make you look and feel your best!
What the people of Woodstock are saying
Hear what some of Jyl Craven salon guests are saying.
"I enjoy coming here to get my hair done, they make you feel very comfortable and they treat you so well every one of them, I have been going here for a while and it's still feels like the first time I came you are still treated great and everyone is very friendly I give them a five star all day long." – Debbie 
"My stylist is awesome! Such a great atmosphere. Never disappointed! 5 stars. A++++." – Rebecca
"JYL Craven Hair Design is like a little piece of Buckhead located in Canton.  My regular stylist was on vacation and the stylist who did my hair was just as talented and knowledgeable.   The customer service is top notch and the facilities are amazing." – Kevin
Scheduling an appointment at our Woodstock area salon is easy! Call us today at (770) 345-9411 to book an appointment with a stylist. A helpful guest experience coordinator can help you determine which stylist can best serve your unique needs. Or you can book an appointment online at your convenience.