While we often talk about women's hairstyles, we wanted to make sure we pointed out that we appreciate our male clients just as much! Their hair is just as fun to sculpt and fix as the ladies' locks. To prove it, here's a list of some of our favorite hairstyles for guys. While some fashion fads like the extreme Mohawk and bowl cut will come and go, these five men's haircuts stand the test of time.
1. High and Tight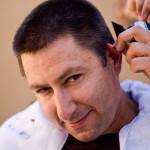 While you may automatically think of the military when talking about the high and tight, it doesn't mean they're the only ones who get to rock it! While it's not exactly going to win any hairstyling awards, this haircut is classic, manly, and easy to maintain.
It's also surprisingly versatile. If you're actually in the military it has to be specific lengths, but in civilian life you're free to play around with it. Try leaving the top a little longer than normal for a more fashionable, cutting-edge look.
2. Clooney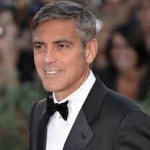 Yes, this haircut used to be called the Caesar, but let's face it: it's now the Clooney. That's because beautiful George is the one who brought it back and made it cool again. While it's not quite as simple and easy as the High & Tight, the Clooney is still relatively no fuss, perfect for the busy guy who wants to brush a few times and get it over with. It conforms to the head and can also work with the popular 5 O'clock Shadow type beard.
3. Shaggy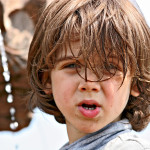 Ok, this one won't work for everyone. It takes the right hair type and the ideal shaped face (see to the left for the perfect, adorable example) to pull off the shag look. But it's hard to deny how great it is when it works!
The shag gets that fun "eh, I don't really care about my looks" vibe some guys love – even though the shag can initially take a lot of work! Plus, the bangs should end just above the eyes, which highlights them (and can drive a love interest crazy… in a good way!)
4. The Taper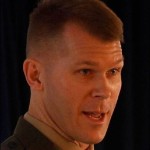 Seen on the heads of businessmen everywhere – it says "I'm stylish but I'm also very busy making lots of dough!" The taper opens up the face which is great if you're trying to be open with clients and make them trust you.
Another advantage is its versatility. There's enough hair up front and on the side to make things interesting and fun, meaning no two taper cuts are the same. This keeps it fresh so it never goes out of style.
5. Side Part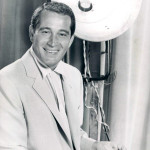 Speaking of versatile, the side part has to be one of the most adaptable styles out there for guys, meaning there's no way it's going away any time soon! Whether it's the classic, the long fringe, the side & slicked back, the minimalist…so many side parts, so many men to try them on.
It's also a great style to go with any scenario. Headed to a meeting? Want to impress on your first date? Hanging out at the house playing board games? The side part will make you look good no matter what you're doing, and you can rest assured you aren't behind the times!
Men, do you keep the same hair cut? Which is your favorite timeless style?