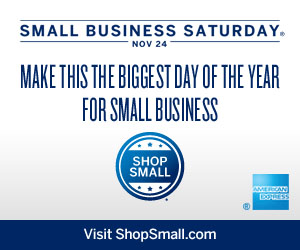 Are you guys excited about Black Friday? We definitely are, but there's a sales holiday we're even more excited about: Small Business Saturday! What is that, you ask? It's a holiday much like Black Friday that was started back in 2010. It's a sales holiday to honor the small businesses of America to give them a chance to shine when it's usually the bigger stores that get all the credit. Mom & pop stores all over give customers great deals in exchange for their business during the holidays.
Have you been wanting to help out your local businesses? Well, here's your chance! Here are 5 ways you can give the little guys & gals out there a boost when they need it most.
1. Shop There!
Of course one of the best and easiest ways to support local businesses in your area is to shop there! Small Business Saturday is a terrific time to start looking around your community for great deals and interesting items you can't find anywhere else. Plus, instead of heading to some huge chain for an item, head to a locally owned business and see if they have it. Even if it's a little extra money it's worth supporting local businesses! Why? Because buying locally keeps money in the local economy when they employ locals, use local services, and spend their money locally.
2. Tell a Friend 
Too often if we find a great new store we only blab about it if the subject happens to come up. Usually the only time we tell anyone about an experience we had is when it's a negative one. I know I'm guilty of it, too!
Instead, resolve to tell your friends and family as soon as you discover an awesome local store or service. If you stumble upon a neat little store tucked away in a small town somewhere, post about it on Facebook and tell your besties about it. Otherwise, the business you enjoyed so much may vanish forever!
3. Write a Good Review
Here's another opportunity to tell others how great your experience was! There are quite a few websites where you can leave reviews for your favorite local places, including Yelp, Urbanspoon, Google Places, and Yahoo! You've undoubtedly used some of these websites to find new places, now you can leave your own reviews to help others find your cool discovery!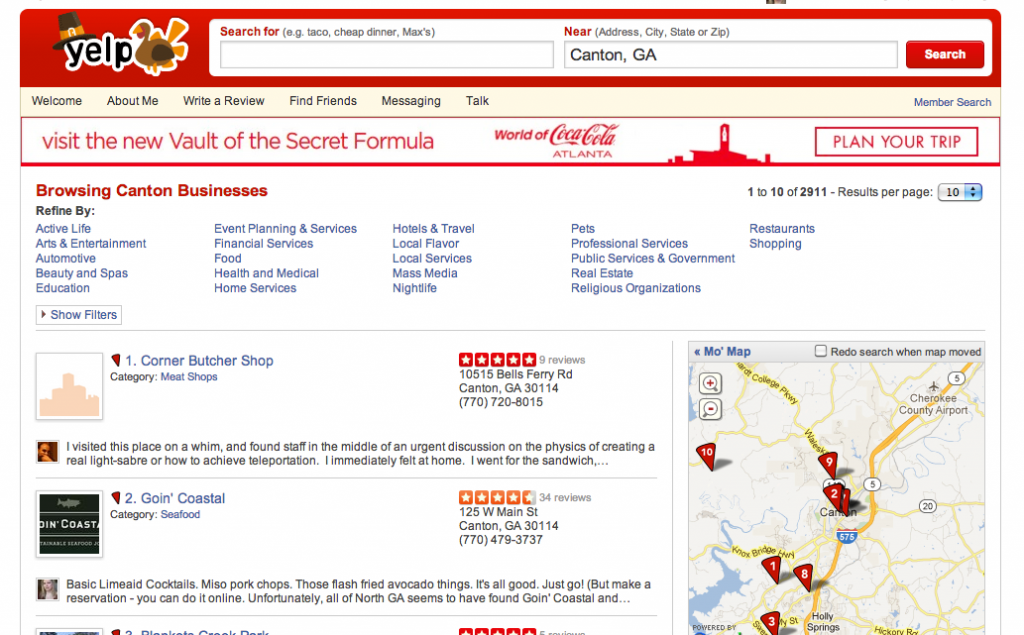 4. Interact Online
Business owners love to hear from you. Yes, even if you have a complaint! Hearing from customers is the only way they can improve their company and know that other people are actually out there enjoying their store and products.
Even the tiniest businesses out there have websites, a Facebook page, or even a Twitter account, so hunt them down! Post something on their Facebook page and go read their blog on their website. You may find you love them even more, especially when you strike up a conversation and get to know the people behind your favorite places!
5. Get Involved
 Small businesses are typically known as "the backbone of America," and for good reason. They are the companies taking risks and hiring new workers when so many out there are struggling. But these small businesses can only thrive when they have the support of those around them. If you know your local companies are struggling, get involved! Help fundraise or vote on legislation that could impact them and your community. One person can make a huge difference! Find out more about how you can promote local business on Small Business Saturday and all year round here.
If you'd like to know more about Small Business Saturday, check out American Express' awesome infographic, "The Importance of Shopping Small"!