If you've ever stood in front of the mirror wondering what in the world happened to your hair, we feel your pain. So we thought we'd make a list of some of the most common hair mistakes women are making with their hair. Our stylists also give you some tips on how to overcome these challenges and always maintain your locks at their loveliest!
Mistake 1: Not Using Heat Protectant
You hop out of the shower while you're getting ready for work. After toweling off, you head over to the sink and plug the curling iron in. Once it's nice and steaming hot, you shove it on your arm.
Of course you never do this. So why are you doing it to your hair?
Flat irons and curling irons are incredibly hot, which can damage your hair or even singe right through it if you're not careful. Use a heat protectant that strengthens and moisturizes the hair every single time or you'll likely end up with problems, the least of which could be dry hair or split ends.
Mistake 2: Brushing Hair When Wet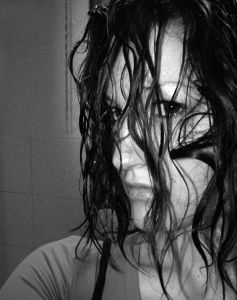 Want to ruin all the hard work you've put into your beautiful locks? Then by all means, grab that brush right after your shower and brush away. You'll end up ripping out hair after hair due to tangles.  Wet hair is very elastic therefore making it more delicate when brushing.
Only begin brushing your hair after the heavy moisture begins to dry. Instead of grabbing the brush after your shower, pick up a wide-toothed comb to detangle it. This way you won't end up with big patches of torn out strands.
Mistake 3: Incorrect Hair Color
We all love trying a fun new hair color, but there's a lot to consider when choosing your next hue. One of the most common problems people run into is using a hair color that theoretically would look great with their hair but completely contrasts with their skin tone.
For example, you may want to go blonde, but if you have pinker hued skin, it may not work. Or if you have super pale skin you may want to skip black or otherwise very dark hair as it makes you look even paler (unless you're going for the Wednesday Addams look, then by all means!).
Mistake 4: Wrong Brush Size
We already mentioned how combing with a wide toothed comb can help you avoid ripping your hair out when it's wet. But you may have chosen the wrong brush to use and end up damaging your hair anyway.
Oval and square paddle natural boar and nylon bristle brushes, for instance, are great for every day brushing. Round hairbrushes are usually reserved for styling and curling, giving your locks some definition. Smaller round brushes are also great for adding volume at the roots. Not all brushes are created equal!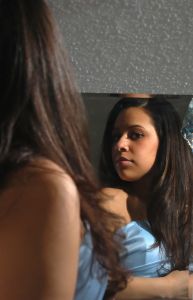 Mistake 5: Using Too Little or Too Much Styling Product
Styling products don't come with long detailed instructions, so it's natural to assume you can use however much you want. However, that's not always the best idea, and you can end up with too little product to do any good. Alternatively, you could drown your hair in product if you're not careful.
One tip: start out small and work your way up. You'll know when you're using too much when your hair feels greasy, oily, crunchy or otherwise "off." Also, the more chemicals in the product the less you probably need. For example, feel free to use a lot of mousse, but use only enough of heavier products – like waxes – to lightly coat your hair.
Are you suffering from a hair mistake? Don't suffer until your next trip into the salon. Head over to our Jyl Craven Hair Design Facebook page and get our stylists' sage advice!