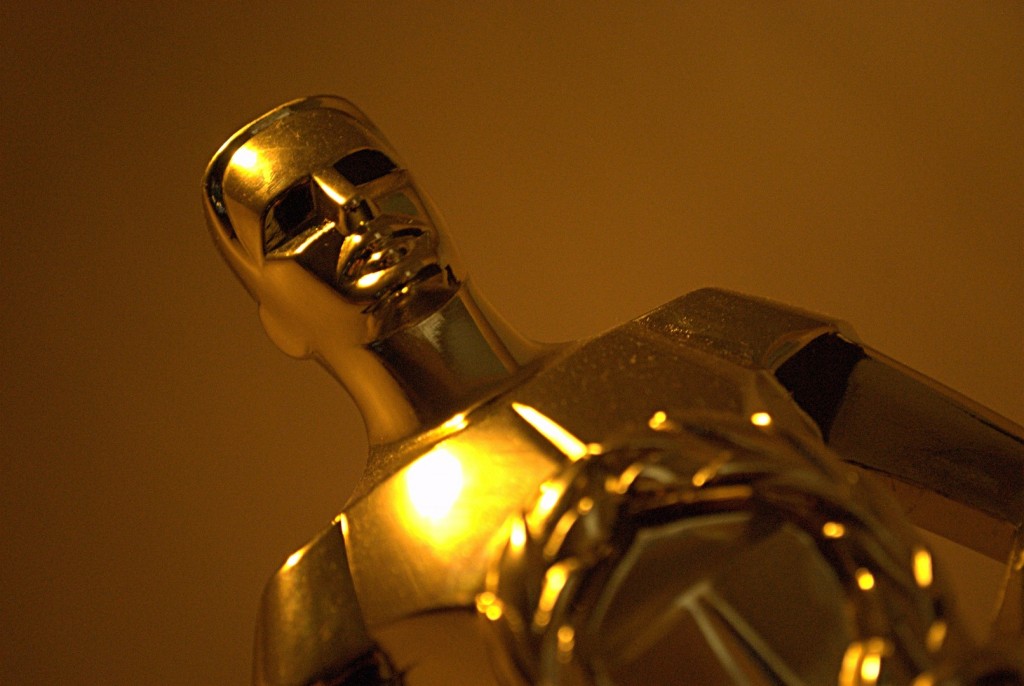 The Oscars are right around the corner, full of glitz, glamour, and overly long speeches anyone barely pays attention to unless they contain something shocking. By now you've no doubt picked out your favorite movies and actors to win the night. To celebrate the event, we've put together our own version of the Oscars – the Hair Oscars! Below you'll find some of the stars we picked to take the top prize for their locks. Who would you choose?
Best Pixie
Our Winner: Anne Hathaway
Ever since she chopped all her hair off for Les Miserables, Anne's kept it short and sassy instead of growing it back quickly. Turns out that was ideal, as we think she looks better than ever! The pixie is a tough one to pull off for any gal, especially a superstar, but Miss Hathaway makes it look like she was always meant to have this hairdo. Not since a young Mia Farrow have we seen such a perfect match-up.
Runner-Ups: Lena Dunham & Miley Cyrus
One's a Golden Globe darling, the other a pop star trying to rebrand her image. Which do you think pulls it off the best?
Best Curls
Our Winner: Jessica Chastain
Jessica may or may not take home an award Oscar night, but she's already won the best curly locks award in our book! It's easy to see why everyone is enamored with her with just a glance at those flaming red strands, which seem to be amazing even with desert sand all in them.
Runner-Ups: Emma Stone & Taylor Swift
Both of these ladies are "hairstyle chameleons" but both pull off the curls with the greatest of ease. Who would you pick as the winner?
Best Bob
Our Winner: Keira Knightley
The classic bob hairstyle takes a certain shape of face to pull off, and well, Keira Knightley has that shape! She always looks like she's been posed perfectly wherever she goes, especially when her beautiful brown hair accentuates her brown eyes and perfect cheekbones!
Runner-Ups: Helen Mirren & Katie Holmes
Helen's been rocking the bob for years and Katie's recently singe frisky look is back. Who takes the award?
Best Facial Hair
Our Winner:
We don't want to leave the poor men out! While the ladies of the Oscars typically get all the love, there's something to be said about a man in a tux. Especially if they have magnificent facial hair! Our vote has to go to Robert Downey Jr. He looks like he spends as much time on his "balbo" as any lady on the red carpet spends on their hair. And, come on, it's RDJ!
Runner-Ups: Ben Affleck & George Clooney 
Ben just gets classier and more distinguished as he ages while Clooney has been there for some time now. Which one takes the facial hair cake?
Best Straight Hair
Our Winner: Lucy Liu
We didn't think we were going to like Elementary, but we can't help turn in every week because of Lucy's fabulousness! Her hair in particular looks fierce every single episode and she looks more adorable than ever. It helps the show turned out to be pretty good, too.
Runner-Ups: Beyonce & Nicole Kidman
Honestly this competition was the closest as all three could easily tie. Maybe Beyonce takes it because her hair is so versatile, or  will Nicole –  with the classic and consistent look – win?